Weekly Healthcare Simulation News Roundup Oct. 13th
Here's the latest roundup of Healthcare Simulation News from all around the world this week, share your news stories through our article submission form!
Morning Medical Learns More About Simulation
: The simulation lab is a key element in educating doctors, nurses and students for the medical field. Mannequins that talk and imitate human functions are used to train for real situations. Morning Medical is sponsored by Salina Regional Health Center and provides weekly discussions regarding health-related topics and services offered at Salina Regional.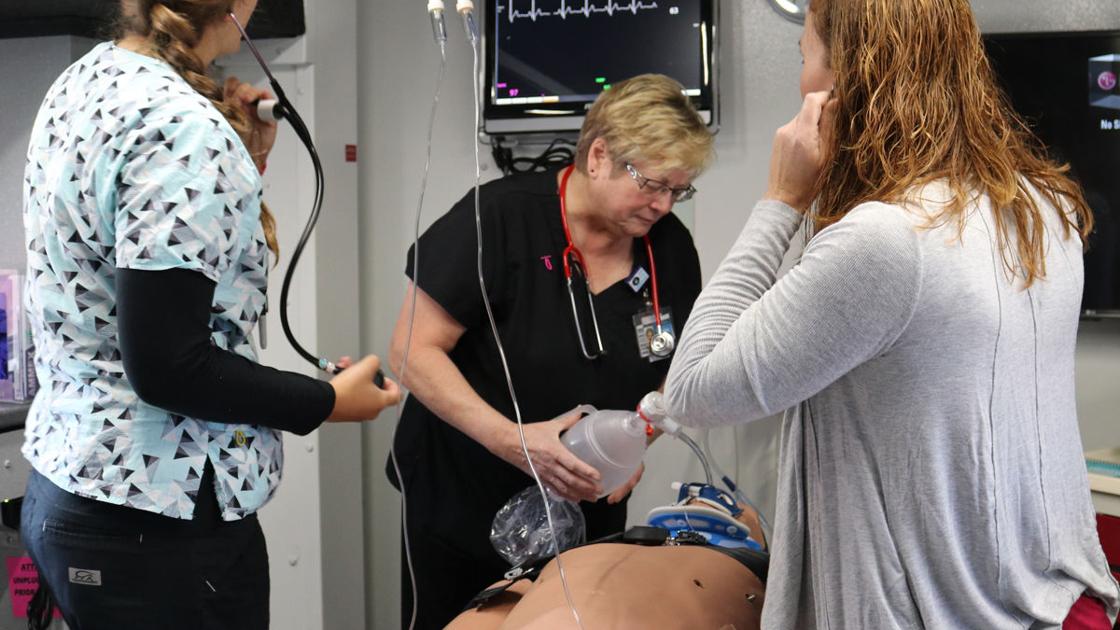 Mobile simulation truck offers valuable training exercises for medical personnel: Four SIM-NE trucks were rolled out across the state earlier this year. They were developed and equipped through a partnership of educational institutions, charitable organizations and public agencies, and were funded through a grant from the Leona M. and Harry B. Helmsley Charitable Trust.
New simulation center opens at School of Podiatric Medicine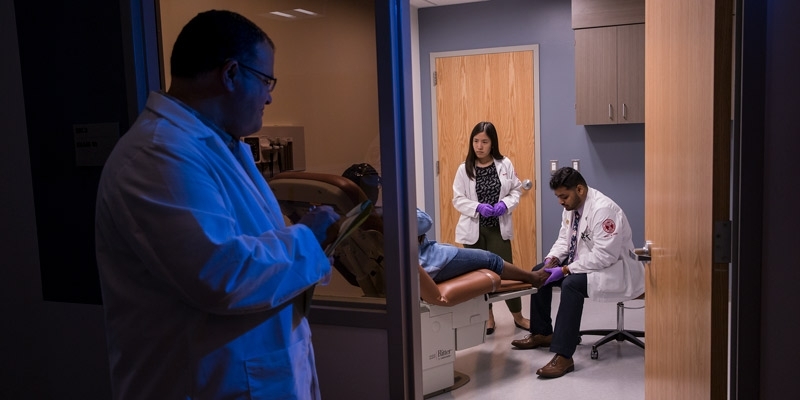 : The School of Podiatric Medicine cut the ribbon on its new simulation center, as well as a new anatomy lab, Oct. 10. The simulation center, which boasts 12 clinic rooms outfitted with diagnostic tools and audio and video recording equipment, is brand new and will serve as a place for additional training and quality control.
.
.
Simulating medical events to better train South Canterbury medics: Medical simulation recreates real-life medical scenarios, such as serious trauma cases resulting from car accidents, using advanced medical mannequins, resuscitation kit and patient monitors. Clarke said it also covered the non clerical aspects such as how to deliver bad news to a family after a patient had died.
Mannequins, actors help train future health care professionals
: As many as 100 UIC students visit the Dr. Allan L. and Mary L. Graham Clinical Performance Center at UIC each day to practice clinical skills.
Incorporating Patient Safety Objectives into EMS Simulation Activities – JEMS.com: Incorporating Patient Safety Objectives into EMS Simulation ActivitiesMany leaders turn to the airline industry as an easy example of improved safety culture. In the late 1970s, when airline crashes were occurring on a frequent basis, the industry went through an overhaul to ensure passenger and crew safety.
Stay connected by joining our free medical simulation newsletter!
Lance Baily, BA, EMT-B, is the Founder & CEO of HealthySimulation.com, which he started while serving as the Director of the Nevada System of Higher Education's Clinical Simulation Center of Las Vegas back in 2010. Lance is also the Founder and acting Advisor to the Board of SimGHOSTS.org, the world's only non-profit organization dedicated to supporting professionals operating healthcare simulation technologies. His new co-edited Book: "Comprehensive Healthcare Simulation: Operations, Technology, and Innovative Practice" is available now. Lance's background also includes serving as a Simulation Technology Specialist for the LA Community College District, EMS fire fighting, Hollywood movie production, rescue diving, and global travel. He lives with his wife Abigail in Las Vegas, Nevada.